I kept running the meetups through the winter and spring. We did them once a month and every time we had over 50 people attend. Rosanna, one of the previous co-organisers returned to Lisbon just as summer started.  She brought with her tons of energy and enthusiasm and she started doing a variety of events including co-working days, dinners, art nights, and much more.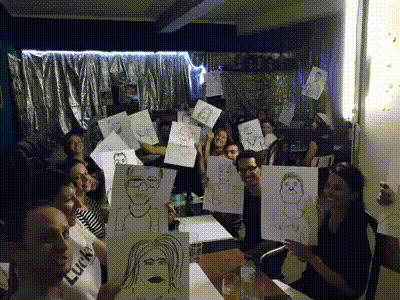 Lisbon is a huge summer destination for nomads. We started doing meetups twice a month, and eventually ended up at once a week. Our events in the summer often had over a 100 people attending at once. Continue reading "Summer, explosive growth, and the Nomad Takeover"
After being nomadic for 5 years Ash chose Lisbon as his base. Now, as a grumpy old man he organises nomad meetups and tells young nomads to get off his porch!