This is a post about the results of a survey that we conducted in March 2018 amongst everyone who attended the meetups organised by the Lisbon Digital Nomads Meetup Group. The number of members at the time of writing this is 2637. With a confidence level of 95% and Margin error of 11.85%, these are the results of our 67 respondents:
The answers here are:
I'm not from portugal, I work online, but I'm based in Lisbon for longer than 6 months
I'm not from portugal, I travel while I work online, I'm in Lisbon for a limited time (less than 6 months)
I'm from Portugal and I live in Lisbon, I work online so I could be location independent
I haven't been in Lisbon yet
I'm from Portugal and I live in Lisbon, but I am not location independent
Other
Of the people who joined more than 2 times, they answered:
Of the people who answered that they joined 1 or 2 times, they answered:
Now, everyone's responses are put together again:
Specific get-togethers to meet people with similar interests (Crypto, Marketing, Coding, FBA, Design etc)
Trips outside of Lisbon (beaches and towns)
Hikes
Dinners
Boat trips
Language classes/ exchanges
I would only be interested in the meetups you already organise
Dance parties on the weekends
Observations
It's interesting to see that the biggest portion of our group are "slowmads", people who do tend to move around, they do work online, but they stay longer than 6 months. This group might be the "core" that keeps these events familiar, like friends coming together every week (without being cliquey) and new people encountering a nice vibe when they join.
From my own experience, Nomad meetups are often more male heavy. Gathering from our respondents however, it seems a quite even mix. Our own impression is that there are slightly more women than men at the events.
We are really happy that locals also choose to join the events. For nomads it can be surprisingly hard to meet locals and we hope more Portuguese will join the events. Aspiring nomads or not, everyone is welcome.
It looks like a lot of things are going well. From the extra comments we got it looks like a lot of our attendees are happy we organise our events.
However as the group grows, some things won't work. We're looking for solutions of how to help introverts and newbies integrate better into the group. If you would like to share more ideas on how to do that, get in touch with us through the meetup.com group.
Some say the group size is too big. We've always wanted to organise at least one meetup a week that was totally inclusive, without maximum attendees or other conditions. Something where everyone could step in, especially if they were new to town. But we'd like to organise more specific meetups. It's amazing to see regular Marketing coworking days already being organised by other community members, and we think there are even more topics that could interest you.
Some of you have pointed out that you'd like to help us a hand. Especially with these smaller meetups (with specific topics), we'd love your help! We'll be reaching out in the next weeks to see if you're still available.
Thank you all for participating in the survey, for your interest in the meetups and for joining them. Without you, we'd just be 7 wifi junkies having a beer.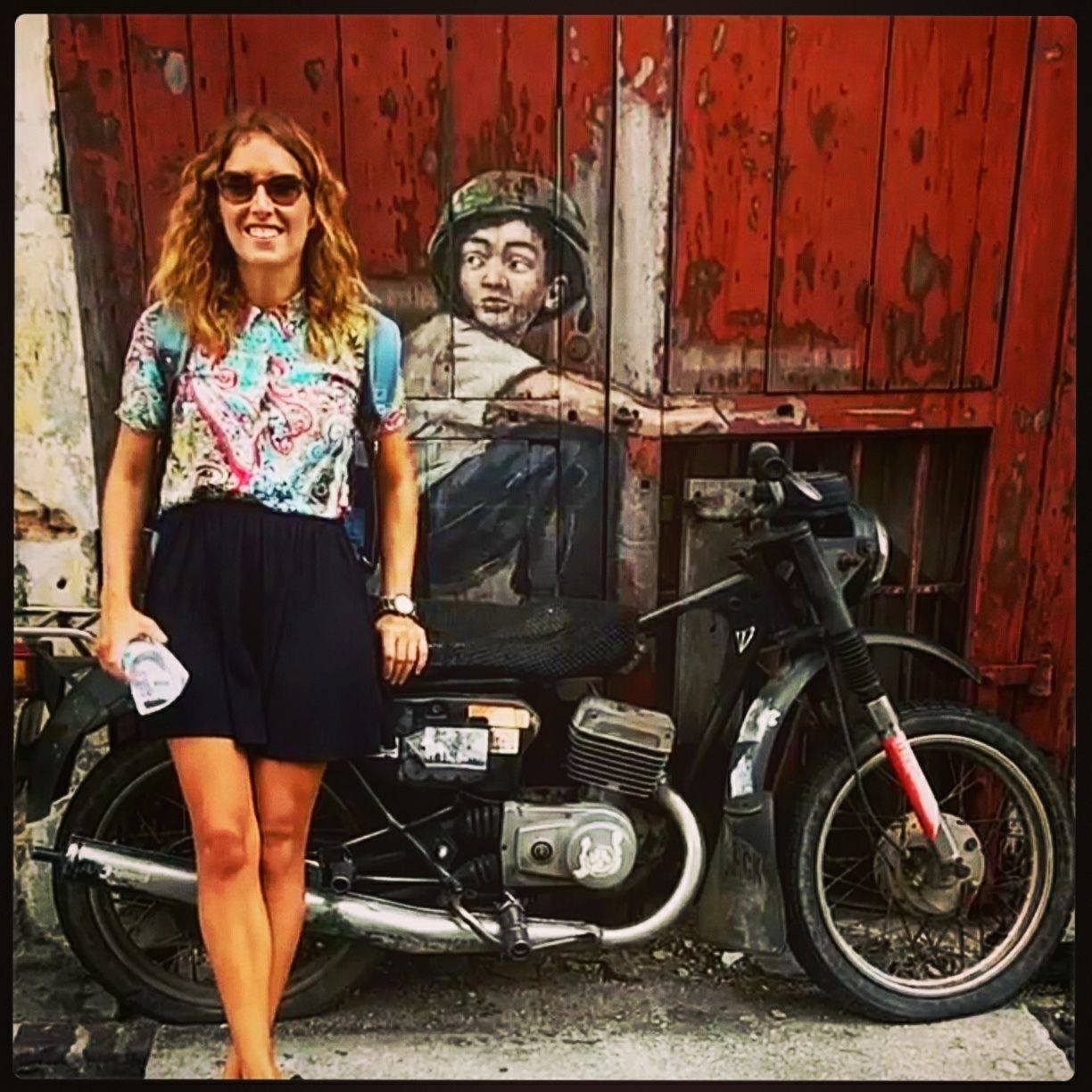 Dutch/ Portuguese wifi junkie, find her wherever the sun DOES shine and try to beat her at Fussball if you dare. Favourite food: All of it. Ah right, and she's been an Online Marketer for 9 years, nomadic since May 2015.